Hearing the Truth…or is it a Lie?
In the latter days, the Bible says, people will exchange the truth for a lie (Romans 1:25) — which is happening today as news outlets and social media promote shocking deceptions about biblical truth, morality, marriage, gender justice, and more!
This program from Dr. Rexella Van Impe and co-host Dr. Frank Wright will help you set the record straight with any believers who have been deceived … as well as with non-believers who need to hear honest answers to questions like:
Is abortion a moral choice or an act of murder?
Is the Western world racist at its core?
Is socialism a more equitable system?
Are there more than two genders, and is there a LGBTQ agenda?
This information is critically important for hundreds of thousands who have been deceived!
This DVD contains important information we couldn't include in the broadcast version. You will also receive a copy of Dr. Wright's book The War on Truth.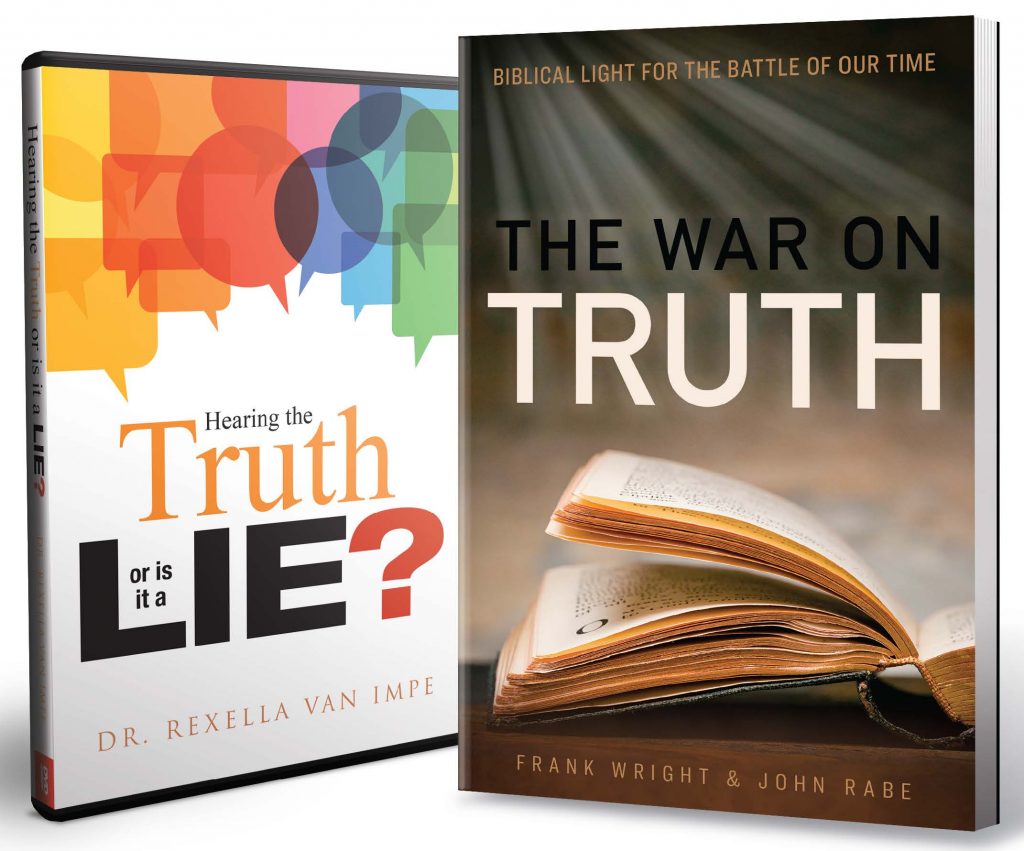 You can also request a digital download of the DVD only.