In a socialist state, the government controls everything. Personal freedoms are surrendered … family values are decimated … and your faith could be forced underground. Socialism is none other than the perilous transition point between capitalism and godless communism.
But Jack Van Impe Ministries is committed to exposing socialism for the
diabolical system it really is …
And this brand-new broadcast special gives you the truth about not only how socialism defies biblical principles, but also how its rise plays a sinister role in these latter days!

This exclusive, uncut, unedited exposé pinpointing the dangerous demands of a socialist government can be yours today!
Don't be fooled. Don't let your children, grandchildren, church, or community fall into the
socialist trap. Share this exposé with everyone you know today!
Shocking TV special on DVD in its full-length, unedited form
Contains significant new material we could not air on TV
Features Drs. Jack and Rexella Van Impe and expert Dr. Frank Wright
A video exposé that is vital to the future of our nation
Truth-filled, hard-hitting, Bible-based content
Only available here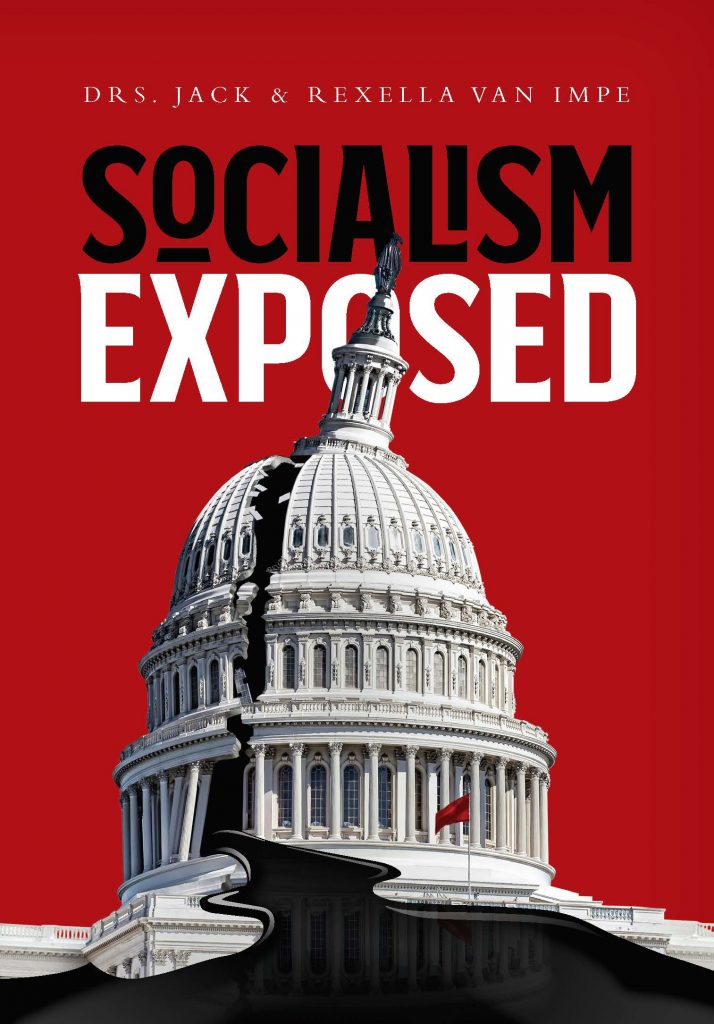 Learn how the diabolical, unbiblical system of socialism leads only to a nation's demise!
A socialist government means:
State control
Freedom lost
Communism
A one-world government
The rise of the Antichrist
And much more!